After the launch of the plant division at Nippon Sharyo in the late 1960s,the business area in which it is involved continued to expand, from agricultural plants supporting Japan's agriculture to environmental engineering protecting the Earth.
In addition, Nippon Sharyo has achieved high levels of safety and efficiency in the fields of vehicle inspection/maintenance and material-handling equipment as well as paper-making equipment.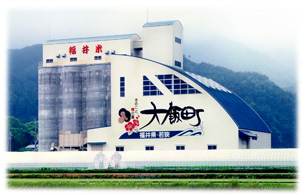 Engineering Dept.
Agricultural Plants Dept.
Contact Us

NIPPON SHARYO,LTD. Industrial Machinery Department FUJI OFFICE
26-2 Urijima-Cho, Fuji-Shi, Shizuoka-Ken,417-0057,JAPAN
HKATSUMATA@cm.n-sharyo.co.jp Tel: +81-545-51-2818 Fax: +81-545-51-5349
Copyright (c) NIPPON SHARYO.,LTD