Design Work
| | |
| --- | --- |
| | |
| Basic Design | Design of Details |
| Safety, speed, and comfort are the main considerations during basic design. | Structural, aerodynamic, motion, and performance analyses are employed to finalize the design. |
Body Shell Parts Fabrication
| | |
| --- | --- |
| | |
| Body Parts Process | Welding |
| Automated systems produce various parts. | Automated welding robots produce large body elements. |
Body Shell Assembly
| | |
| --- | --- |
| | |
| Side and End Body Installation | Front End Frame Installation |
| Then, the side, back end and roof frames are installed. | The front end frame is transferred by a large overhead crane and then welded to the underframe. |
| | |
| Body Shell Assembly Completion | |
| | |
Painting & Installation of Fittings
| | |
| --- | --- |
| | |
| Painting | Outfitting |
| Completely assembled body shells are painted and then transferred to the outfitting Line. | All devices and components are fitted to the under frame. |
| | |
| Electrical Installation Work | Interior |
| All electrical circuitry and wiring components are installed. | Interior panels, partitions, and other fittings are installed. |
Bogie Frame Component Fabrication
| | |
| --- | --- |
| | |
| Bogie Frame Welding | Bogie Frame Machining |
| Programmable welding robots assemble the bogie frames. | Automated precision machines further process the bogie frames. |
Bogie Assembly
Bogie Assembly
Bogie Completion
Our cutting-edge technology ensures a precise, reliable assembly process.
Completed Bogie is transferred to the inspection stage.
Bogie Finishing
Inspections of Bogies

Bogies undergo strict and detailed static and dynamic inspections.
Bogie Frame Installation on the Body Shell
The carbody is lowered onto the bogies.
Testing and Trial Runs
| | |
| --- | --- |
| | |
| Wheel Weighing | Train Run |
| Various precision measuring instruments ensure quality. | Completed cars undergo repeated test runs under meticulous attention to verify the proper operation (including operation of subsystems) before delivery to the customer. |
---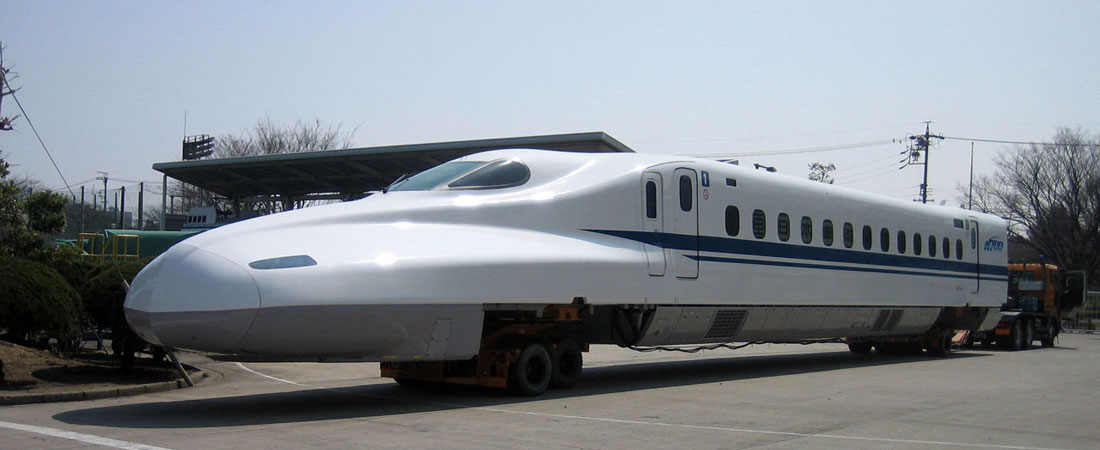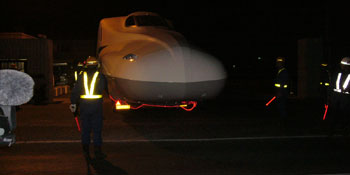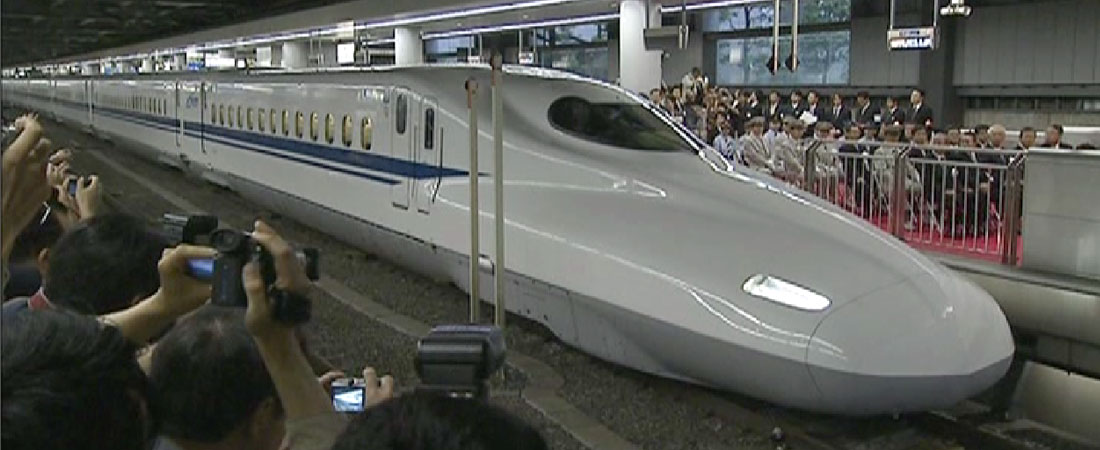 Rolling Stock Div.
Copyright (c) NIPPON SHARYO,LTD.